http://www.pianostreet.com/search/audiovisual-study-tool.php

A new, revolutionary tool that allows you to learn piano pieces faster, broaden your repertoire knowledge, improve your interpretational skills or to simply immerse yourself in the refined art of classical piano music, has finally arrived!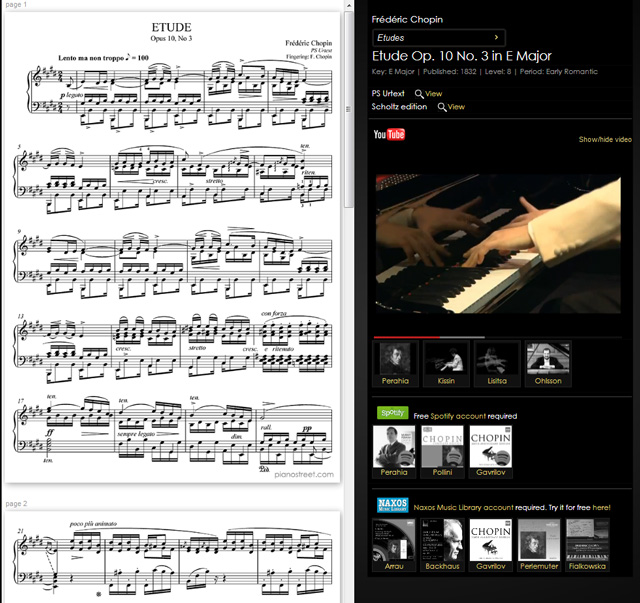 The AST integrates Piano Street's sheet music library with the leading video and music streaming services YouTube, Spotify and Naxos and allows you to listen to recordings of pieces while following along in the scores. The recordings are carefully selected by the Piano Street Team to ensure that the performances are of professional reference standard and provide a diversified selection in terms of interpretational styles.
Try it out now!
Try the two free samples available on this page.